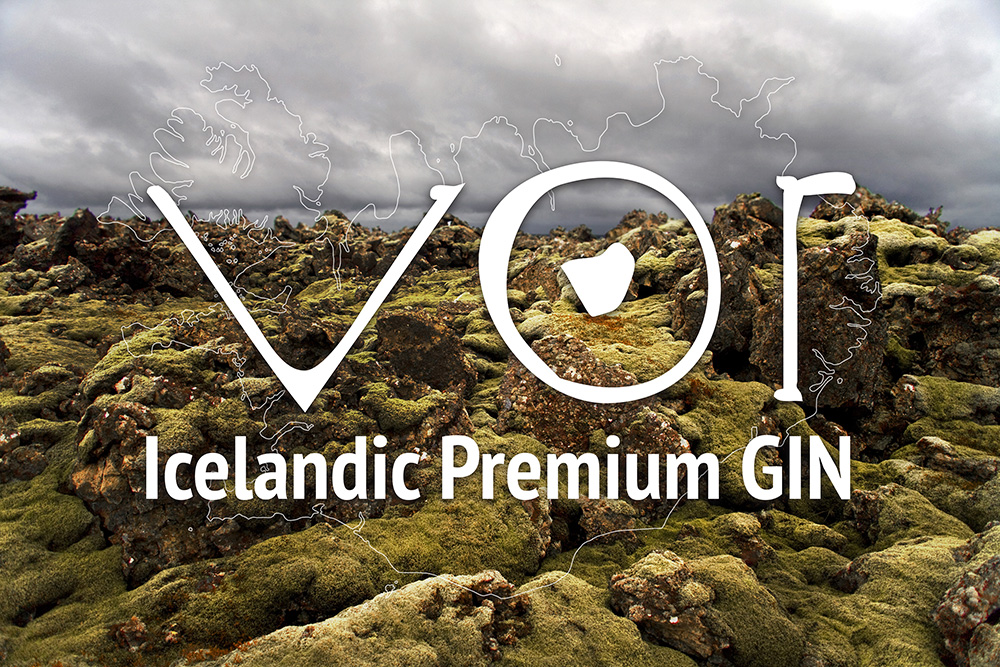 Vor is not your typical gin, rather it is made in the style of 19th-century Icelandic gin, triple pot distilled and using only native Icelandic ingredients available to gin makers in 19th- century Iceland. This makes Vor gin a one-of-a-kind Gin and brings distinct flavours of Icelandic
juniper, rhubarb, kelp and birch.
Vor is hand crafted in small batches of only 500 bottles, and all herbs and botanicals are local and steeped in the spirit for the 3rd distillation. Vor is all natural, with no additives or extras.
Vor has been very well received around the globe, receiving prestigious awards and reviews, including a 2014 Double Gold at the San Francisco World Spirits Competition, ranking Vor as one of the best gins in the world.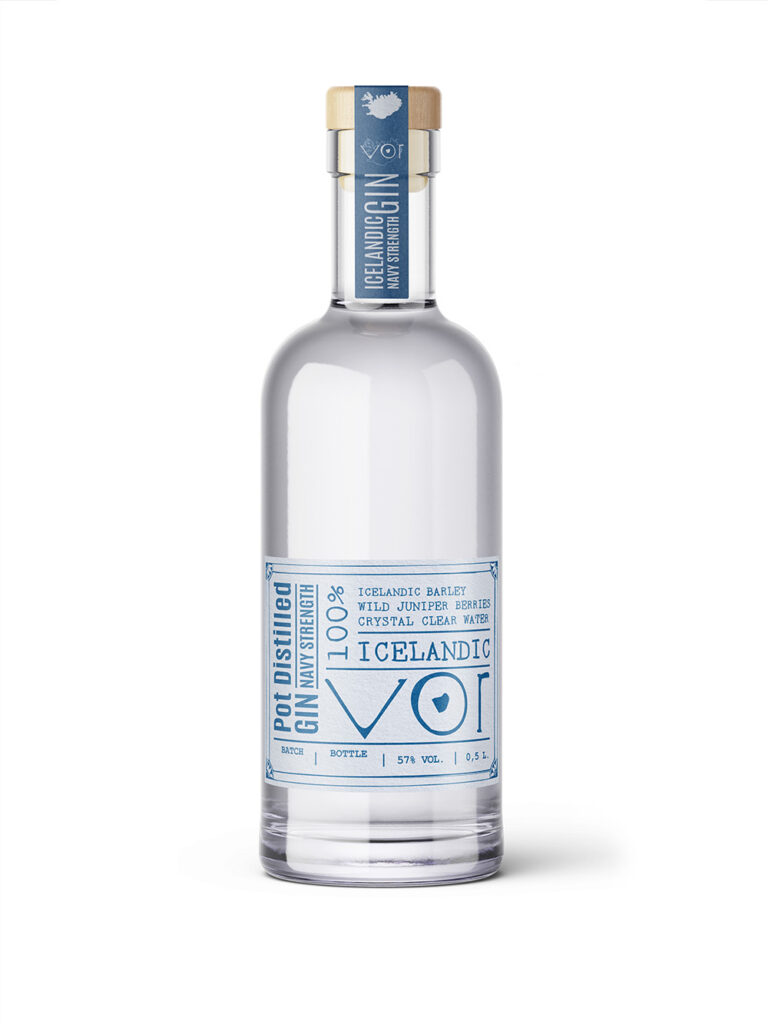 VOR Icelandic
Navy Strength Gin
A special extra-slow distillation is the backbone of our Navy Strength Reserve.
Careful distillation and an ABV of 57% brings out even more intense flavours from the Icelandic botanicals.
Exquisite in martini cocktails as well as a well-blended Negroni.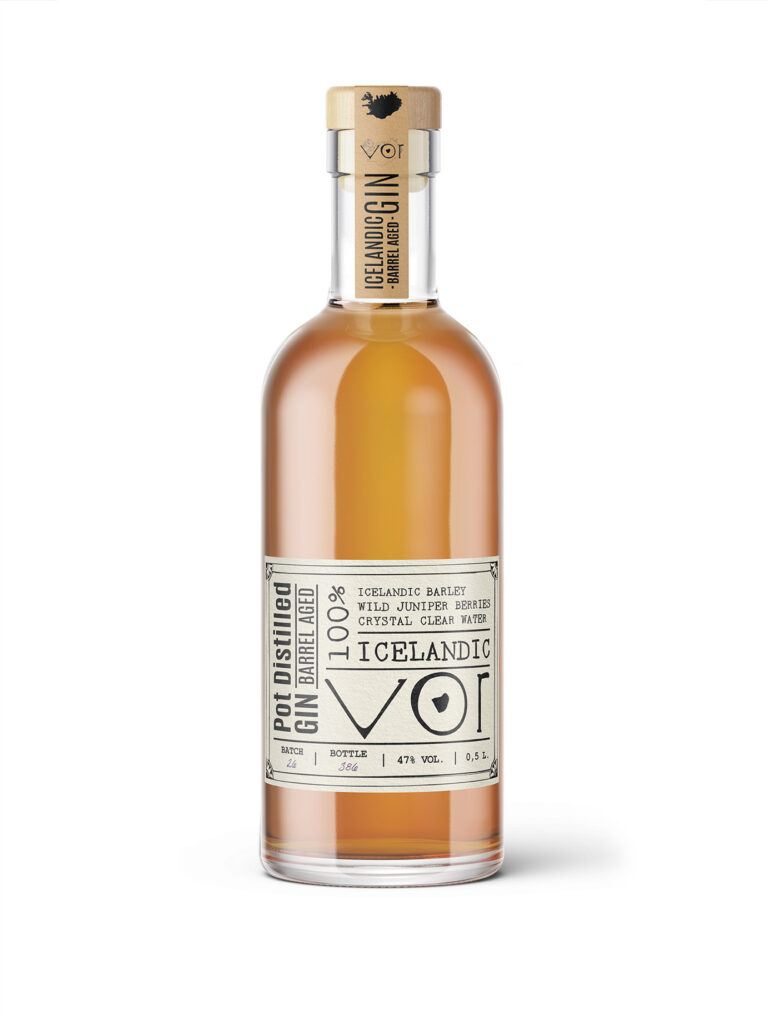 VOR Icelandic
Barrel Aged Reserve
This reserve batch of Vor has been oak rested in first-fill virgin white oak. This gives our gin a slightly smoky, woody character that perfectly complements the complex botanical profile.
Great when enjoyed neat; also perfect for a subtly smoky gin and tonic.