Hej och välkommen till våra nyheter!
Här kan du läsa det vi publicerat och om du inte vill missa något framöver, kan du enkelt prenumerera på vårt nyhetsbrev här på sidan.Hur vi hanterar din info hittar du här
We are a family-run distillery founded in 2009, dedicated to making premium Icelandic spirits from 100% local ingredients:
Flóki, our single malt whisky; Vor, our Icelandic premium gin; and Víti, our premium Icelandic Brennivín, made using locally grown Icelandic barley.
We offer distillery tours by appointment, During the tour you will learn about the process of making whisky in Iceland from grain to glass with 100% local ingredients as well as tasting Eimverks Flóki Whisky, Vor Gin and Víti Brennivín.
FLÓKI – ICELANDIC WHISKY
Using barley harvested from Icelandic soil combined with world famous Icelandic spring water, we crafted the Flóki recipe.
Craftsmen designed and readied our custom distillery. And we painstakingly adjusted, tested, and perfected each element over four years and more than one hundred trials. We made ready for the long sleep that fine whisky requires.
VOR, ICELANDIC POT DISTILLED GIN
Vor is not your typical gin, rather it is made in the style of 19th-century Icelandic gin, triple pot distilled and using only native Icelandic ingredients available to gin makers in 19thcentury Iceland. This makes Vor gin a one-of-akind Gin and brings distinct flavours of Icelandic juniper, rhubarb, kelp and birch.
Vor is hand crafted in small batches of only 500 bottles, and all herbs and botanicals are local and steeped in the spirit for the 3rd distillation. Vor is all natural, with no additives or extras. Vor has been very well received around the globe, receiving prestigious awards and reviews, including a 2014 Double Gold at the San Francisco World Spirits Competition, ranking Vor as one of the best gins in the world.
GRAIN TO GLASS SPIRITS
Direct From Icelandic Nature All of our products are made from locally grown barley by small family-run farms around Iceland.
The barley is grown on small plots of land in the cool Icelandic summer, and harvesting often doesn't happen untill November because of relatively cold summers. As a result, we have a very
LAND OF FIRE AND ICE
Even though the hardy Vikings hold a gruesome reputation of being brutal savages, these northern pirates were also some of
Europe's best storytellers, moved by the mesmerising scenery – scenery that inspired Viking sagas that keep fascinating
audiences even today. Iceland is much more than just ice and fire. The forces of nature have painted a magnificent tapestry of colours with
geological phenomena unmatched elsewhere in the world. And while the harsh climate is a challenge for even the greatest
warriors, the land offers great opportunities.
The exceptional earth provides our spirits with a unique flavour palette and imbues the drink with the characteristics
of the seasons. The land also provides geothermal energy and the purest water in the world, making Flóki, Vor & Víti
unlike any other spirits.
THE TALE OF FLÓKI
On a long and gruesome journey through the roaming northern seas, a steadfast explorer sails the dark waves with his weatherbeaten men. Flóki, the unwavering Viking captain, is adamant in his intent to find the land of fire and ice – a secret haven of crystal-white shores, whose existence had long been whispered in the realms of Norse kingdoms.
Only one had the courage to go these extreme lengths, to choose a path surely paved with pain, with a destination seemingly a mere illusion. In the face of desperation, Flóki is fearless. With the help of three ravens, he guides his ship out of the night's cold grasp, towards the emerging white shimmering mountains.
As the men take the first steps in the black sand, he names the wind-swept earth Iceland. The journey of the one true Viking, Hrafna-Flóki, is the ultimate
representation of the Viking mentality. It is a tale of determination, of doing things that have never before been done. This is also the mentality behind Flóki Whisky. It's a product born of perseverance. When they tell you it cannot be done, go and do it. Because when you're not afraid to redefine the rules, magical things happen. Like the discovery of Iceland, or the creation of the first 100% Icelandic whisky.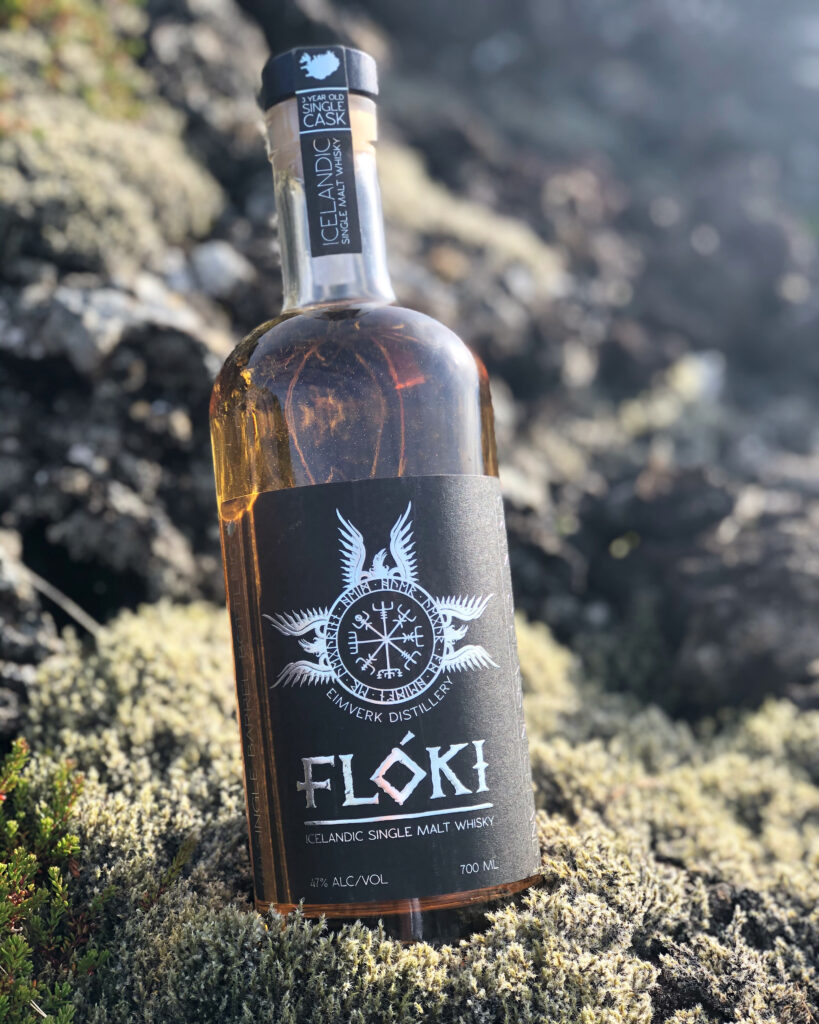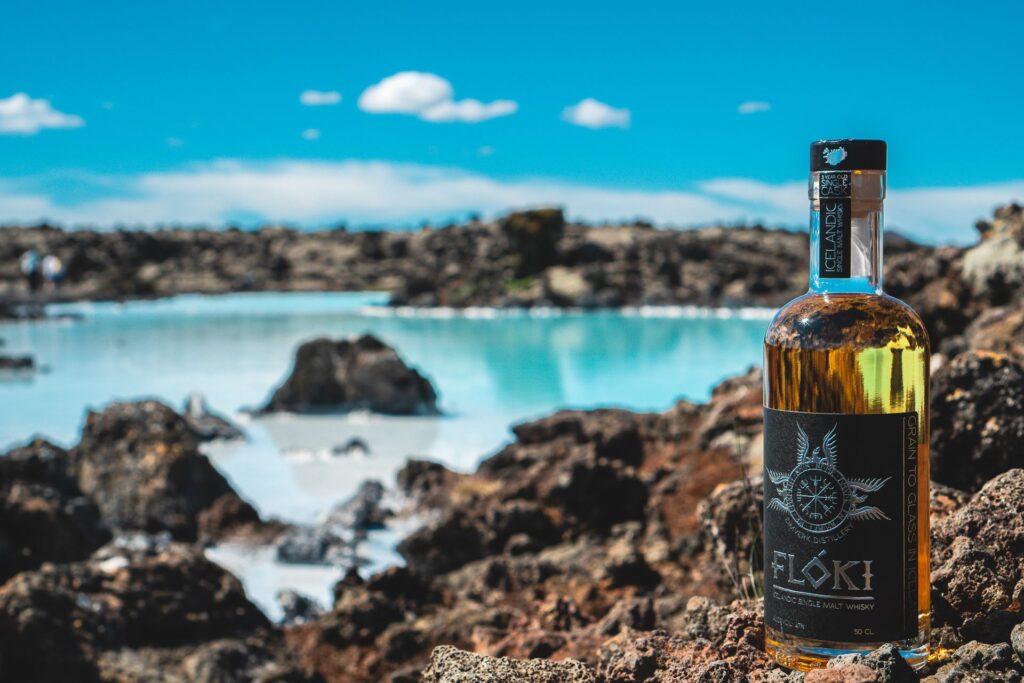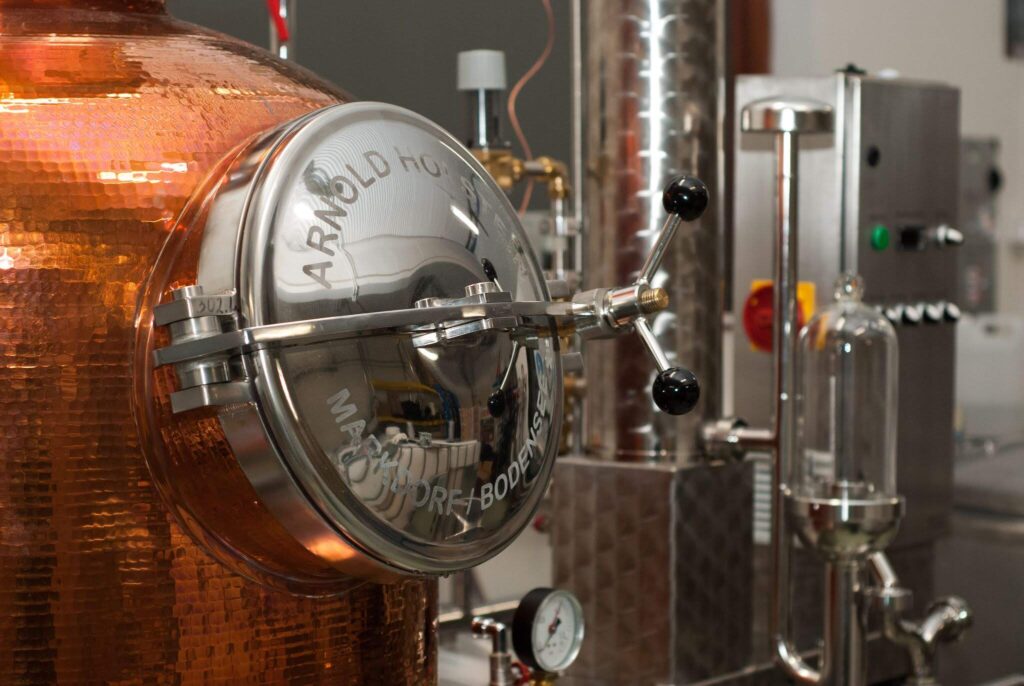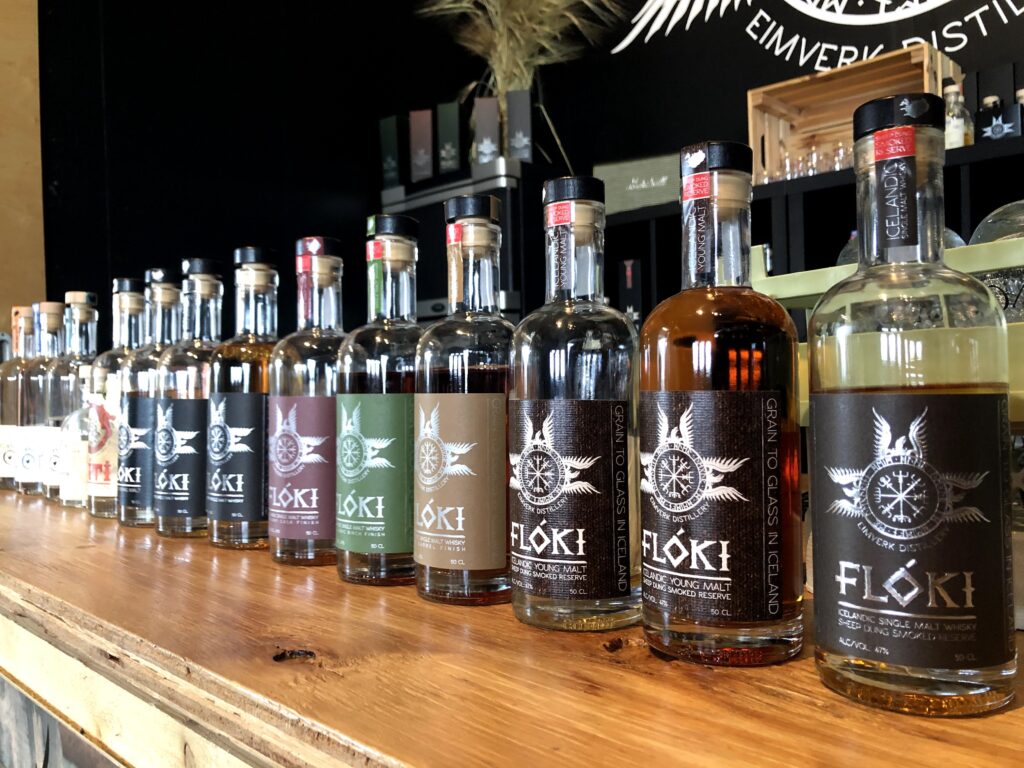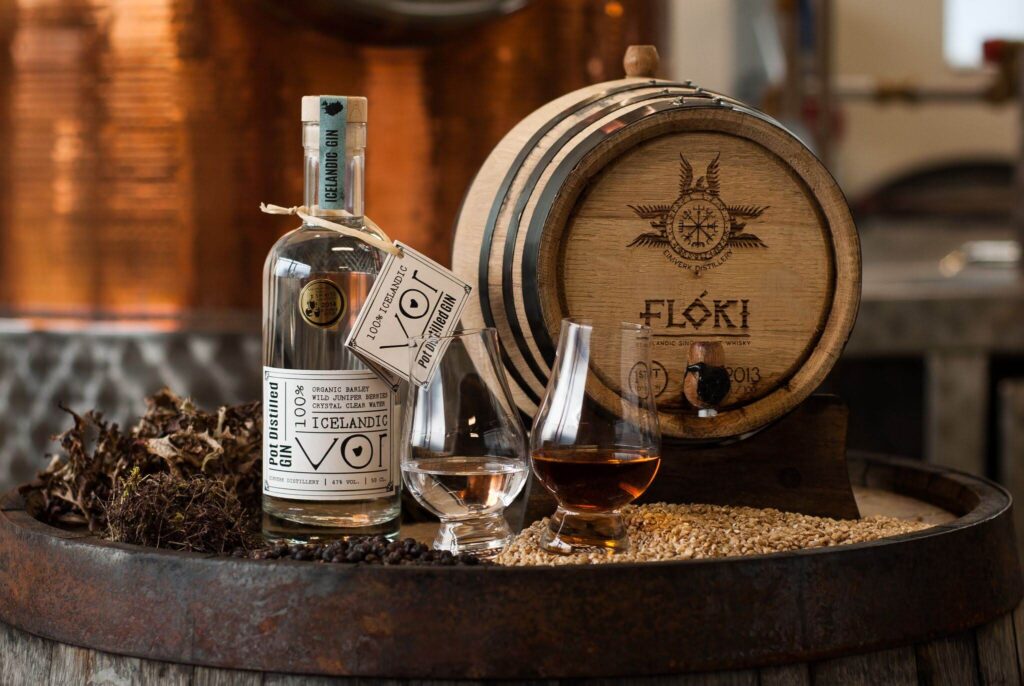 Stauning Whisky skapar sin dyraste Whisky någonsin - kommer med en dansk designstol
Det prisbelönta danska destilleriet Stauning Whisky lanserar sin dyraste whisky hittills. Endast 250 flaskor tillverkas och priset är 130 000 SEK. I gengäld kommer flaskan med en av Finn Juhls nylanserade Whiskystolar, numrerade 1-250.
De nyfikna whiskymakarna från det västjländska destilleriet Stauning Whisky inleder ännu ett otraditionellt samarbete och lanserar sin hittills dyraste whisky – den speciella single malten Stauning "Whisky Chair" Peat. Endast 250 flaskor tillverkas och varje flaska kostar 130 000 SEK. Med en orimlig prislapp kan du behöva sätta dig ner – men som tur är kommer varje flaska med en väldigt speciell stol designad av den danske möbelarkitekten Finn Juhl.
Den tidigare outgivna "Whisky Chair" från 1948 produceras nu för första gången av House of Finn Juhl för att komplettera whiskyn i begränsad upplaga från Stauning och ett speciellt handblåst whiskyglas av den danske glasblåsaren Mikkel Yerst.
"Det är ingen hemlighet att vi älskar allt som har med whisky att göra. När vi fick möjligheten att utveckla och producera en whisky till en whiskystol kunde vi omöjligt säga nej. Det finns också en speciell lokal betydelse, eftersom House of Finn Juhl är en av våra grannar i Ringkøbing", säger Alex Munch, medgrundare av Stauning Whisky.
Specialutgåvan är en torvrökt single malt whisky lagrad på Amarone vinfat och den begränsade mängden 250 flaskor är numrerade i sekvens med de första 250 sålda stolarna.
"Vi har en lång historia med Finn Juhl – när prins Henrik besökte oss 2016 satt vi i Finn Juhl-stolar och hade en trevlig whiskyprovning. Det är den perfekta matchningen för båda företagen eftersom vi båda är starkt förankrade i Västjylland och vi vädjar till människor som gillar kvalitet, säger Alex Munch.
 En designstol skapad för whisky
 Möbelarkitekten Finn Juhl är en av de mest framstående figurerna inom dansk design och står bakom flera tidlösa klassiker. 1948 designade han Whiskey Chair – skapad för att dricka whisky – komplett med ett litet utfällbart bord. Finn Juhl presenterade stolen på Snedkerlaugets utställning, men stolen upplevdes som för extravagant och kom därefter inte i produktion.
"För oss är det helt enkelt extraordinärt att Finn Juhl designat en stol som innehåller ett glas whisky på detta sätt. Det säger allt att veta om honom. Han designade fritt, utan att tänka på den kommersiella aspekten av sina skapelser", säger Hans Henrik Sørensen, medgrundare av House of Finn Juhl.
När Finn Juhls hus bestämde sig för att återlansera stolen lånade de en av stolarna på utställningen 1948 av den japanske professorn och möbelsamlaren Noritsugu Oda. På så sätt kunde stolen mätas och jämföras med Finn Juhls ursprungliga designritningar.
De första 250 sålda stolarna kommer att numreras och stolen kommer med både whiskyn i begränsad upplaga från Stauning Whisky och ett munblåst whiskyglas av Mikkel Yerst.
Whiskystolen, flaskan och glaset presenteras onsdagen den 15 juni kl 14.30-17.00 i House of Finn Juhls showroom i Köpenhamn, Gothersgade 9.
Fakta
De 130 000 SEK är ett vägledande pris. Det exakta priset beror på materialvalet.
Den speciella whisky- och whiskystolen kan endast köpas genom de officiella Finn Juhl-återförsäljarna finnjuhl.com/retailers